Back to Features
What is SOC 2 and why is it important?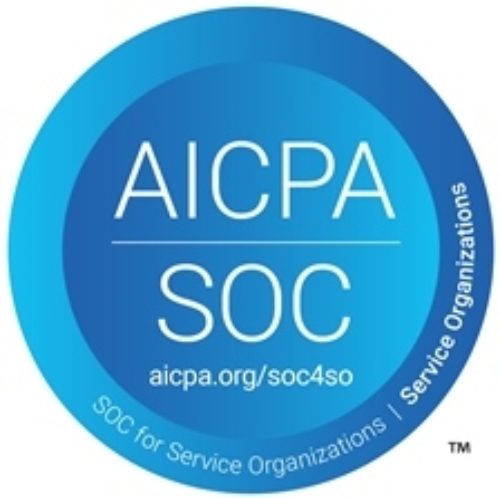 In the fast-paced world of financial technology (FinTech), trust is a precious commodity. With an increasingly digitized economy, safeguarding sensitive financial data is crucial. Software-as-a-Service (SaaS) companies, which deal with bank and client financial data, play a vital role in the Fintech ecosystem. To earn the trust of their users, these companies need to show commitment to stringent data security and privacy measures. A critical means of demonstrating this commitment is by completing a Service Organization Control 2 (SOC 2) audit.
An SOC 2 audit is conducted by an independent CPA (Certified Public Accountant) to verify that a service organization's systems and controls comply with the applicable "Trust Services Criteria".
Security is at the forefront of these criteria. Any breach of financial data could potentially lead to catastrophic financial losses and reputational damage. Therefore, data processing companies must establish and maintain robust security controls to protect their system resources against unauthorized access. An SOC 2 audit provides an unbiased assessment of these security measures, ensuring that a company's controls are appropriately designed and operating effectively over a period of time.
Availability is essential for service companies, as banks and other financial institutions rely on the continuous access to these services. Unplanned outages can cause severe disruptions to financial operations, making it crucial for SaaS providers to guarantee their systems are reliable and accessible when needed.
The confidentiality and privacy criteria cover how the SaaS company manages sensitive customer data. Banks and financial institutions demand absolute confidentiality of their data. In addition, clients expect that their personal information will be treated with the utmost respect and privacy. An SOC 2 audit verifies that a SaaS company meets these expectations.
Completing an SOC 2 Type 2 audit is not a one-time event but a continuous process of evaluation and improvement of controls over the period of up to one year. It offers service providers a competitive advantage, as it signifies a commitment to maintaining high standards of security and operational performance.
In the complex cloud ecosystem, compliance responsibilities lie with both Infrastructure-as-a-Service (IaaS) providers such as Amazon Web Services (AWS) or Microsoft Azure, and with Software-as-a-Service (SaaS) companies. Under this shared responsibility model AWS and Azure's SOC 2 audits confirm the security of their infrastructure, while SaaS companies manage and audit the specific applications and data managed inside the infrastructure. As an analogy, a bank is responsible for securing its operations within a rented building, while a SaaS provider must secure its applications and data hosted on an IaaS platform. Thus, even when using SOC 2 compliant IaaS providers, SaaS vendors must also complete their own SOC 2 audits to ensure their specific procedures, access controls, and data handling meet stringent security standards. This shared compliance responsibility provides comprehensive assurance of security in the digital financial realm.
As the world becomes more digitized and interconnected, the need for robust security measures continues to grow. In the FinTech industry, where SaaS companies manage a vast amount of sensitive bank and client financial data, the stakes are particularly high. An SOC 2 audit serves as a seal of trust, demonstrating that a company prioritizes data security and the privacy of its customers.
In summary, completing an SOC 2 audit is an important service company commitment to clients and stakeholders, reinforcing trust, ensuring data protection, and fostering a culture of transparency and accountability in an industry where these values are paramount.